A Blog About My Experience At A Dreams Resort, A Beach Wedding & Impeccable Service.
I'm the luckiest dog in the world!
I just married an amazing woman! Many of you know Dr. Cherine (she's the hotty on the left)!
We just returned from an incredible week, picture-perfect wedding vacation, in Los Cabos, Mexico.
And to top it off, we had our family and friends with us.
Now the point of this blog is not to talk about my wedding, but the amazing experience we had at this resort called Dreams.
If you look up Dreams online, it's an all-inclusive 4.5 star resort nestled at the southern most point of the Baja peninsula. There is sun, lots of tequila and the Pacific ocean: full of humpbacks, whale sharks and tourists.
It's a warm 85 degrees fahrenheit, extremely safe (tourism is their only industry), but most poignant from our vacation, it was the people at the resort that really made the experience phenomenal.
What was their secret sauce to an impeccable experience? Here's a few takeaways that you might want to consider to apply in your practice, to make the ordinary…extra-ordinary.
Beyond The Expected Experience
What do you do different and unique in your practice that REALLY stands out? For starters, they knew our party's name as we drove up to the front of the hotel.
We were greeted with cool napkins, cold cervezas and a hotel room that was actually ready.
So my question to you is, "What is your new patient experience like?"
Do you offer fruit infused water?
Have their paperwork downloadable online?
Get them into their exam within 10 minutes?
Get them out in an appropriate timeframe…like 30 minutes?
If not, what are other initial intake services you can improve upon to make a raving fan out of your new patients, who will want to refer others?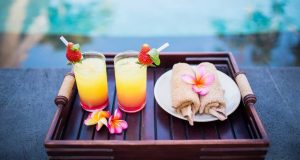 Complimentary Upgrades
"Ah senor! It's your wedding! Can I offer you a FREE upgrade?"
"Amigo…Are you serious?" "Absolutely I'll take that free upgrade!"
Not only did we get a really cool room with a very large attached suite, but 2 balconies, a walk-in closet, kitchen, champagne and chocolates (I'm a sucker for chocolate). Words can't describe how amazing this room was.
So where can you offer upgrades or improved service. We call our wellness care plans, "V.I.P. Care"; which stands for Very Important Practice Member Care. Patients who transition into wellness get a premium service.
It may sound cheesy, however our Wellness Program includes emergency care, a Family Gift Certificate for family members who have not received an exam, and a small bonus gift. Patient love these and it always works out as a win-win for everyone.
What are the extras you can add to your practice?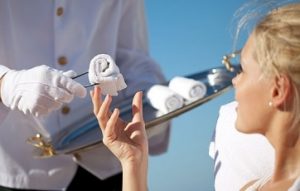 Impeccable Customer Service
One of the common phases I repeatedly heard from the team at Dreams, was the phrase,
"It's my pleasure"
I remember Dr. Cherine commenting how nice it sounded whenever we requested anything. The staff would walk us to wherever we needed to go…or got us whatever we asked for.
"It's my pleasure" was such a common phrase that I quickly realized that a lot of training went into their customer service…to the degree that they had monthly contests for the team member with the best customer reviews.
Where do you train on customer service?
Do you perform a quarterly performance evaluation with your team members?
Do you huddle with each team member at least once per week?
Do you shake hands with new practice members upon arrival?
Do you have all the doctors greet new patients?
Run weekly team training for 1 to 2 hours?
Role-play your scripts and procedure!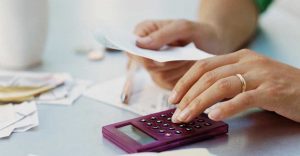 Affordability
Today we live in a different world. Worldwide wages have not kept up with inflation and cost is important to the vast majority of people who vacation.
This vacation was not only affordable, but because we brought so many people with us, they included the cost of the wedding for free. Their philosophy was to make it so affordable that you'd want to come back repeatedly.
Could you afford your own care?
Do you offer care plans that at least 75% to 90% of your prospects can pay for?
Gone are the days of 12-month programs or bust! I'm a firm believer that offering defaults to those who are not yet committed to corrective care programs is essential. There is a greater adoption for the 6 and 3 month care plans used by doctors without losing 25-50% of your prospects
Do you offer alternatives for funding? Cleargage or Care Credit are 2 options to fund your patient's care!
Do you have a policy of reduced fees for student, single parents, unemployed or those on disability? Think about it…the universe is watching!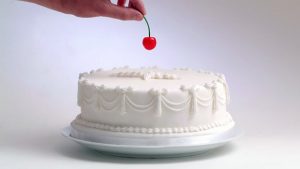 Added Value Service Beyond Expectations
During our stay, we took 2 adventure excursion days. One was on dune buggies travelling at 100 km/h down the beach for 2 hours. That was cool. The other was snorkeling with whale sharks off the coast of La Paz.
Now that was friggin amazing!
I mean a 27' whale shark swimming 4' in front of you.
The point of the excursion was the crew on our catamaran. From the educational experience, to the food, to the day sailing for 8 hours…for the price we paid, it was extra-ordinary.
So how can you make your practice go beyond expectations?
Perhaps offering workshops like we do every month. Our Transform Power Workshops result in a packed office where patients get an education, added value service. These services dramatically bump up your Patient visit average (PVA). You can access our workshops at chiropractic-masters.com/transform-power-workshops
In summary, take a really close look at your office and look for that 1% daily improvement to help your practice set out amongst the crowd.
For more information about our ever growing family, visit us at chiropractic-masters.com
To Your Success,
Dr. Mike Reid
Stay Connected With Me!
FB: https://www.facebook.com/ChiropracticMastersInt
TWITTER: https://twitter.com/dr_mike_reid
LINKEDIN: https://www.linkedin.com/in/drmikereid
YOUTUBE: https://www.youtube.com/user/DrMikeReid
PODCAST: https://soundcloud.com/user-569818177
GOOGLE+ – https://plus.google.com/u/0/+DrMikeReid
Upcoming Events: