Hover Over Team Member To View More Info!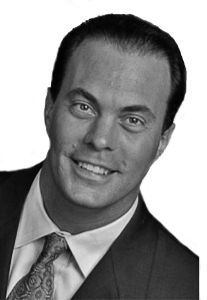 Dr. Mike Reid
C.E.O. and Head Coach of Chiropractic Masters International, Dr. Mike has built one of North America's busiest million dollar practices, seeing over 1000 patient visits per week. He empowers doctors globally in all dimensions of life and business. His vision is to help Chiropractors serve as many people as possible in a 4 dimensional, corrective and wellness based, Chiropractic lifestyle model…while becoming outrageously profitable.
G6 Executive Coaches

The G6 are some of the world's busiest and profitable practitioners.  These doctors have trained in the Masters system for 6 or more years and exude exemplary skills.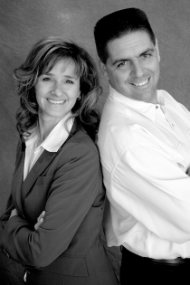 Drs. Michele Bernatchez & Francois Poirier
Two of the most successful Chiropractors in the province of Quebec, Drs Michele and Francois have exuded an incredible knowledge and implementation of the Chiropractic Masters principles and procedures to build one of the highest volume and income practices in Quebec.  They run our Quebec Mastermind groups. An Awesome couple!
Drs. Michele Bernatchez & Francois Poirier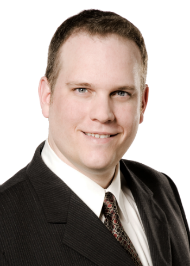 Dr. Marc Andre Boivin
One of the hardest working Chiropractors on the planet, Dr. Marc Andre has skyrocketed his practice 350% over 5 years.  He is a master at screenings, attracting up to 80 new patients in a weekend, as well as 4000 attendees to his Children's Health Fair.
Affiliate Coaching

These doctors are independent affiliate trainers whose work exude the same philosophy, techniques, procedures and principles as that of CMI.  They join us at select Mastery Training Universities to teach their unique and most sought after skills.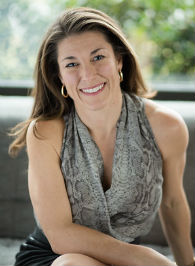 Dr. Cherine Vanwagner
CLA's 2011 Chiropractor Of The Year, Dr. Cherine runs a successful practice in Richmond, Virginia.  She's the creator of "Thrive", a 28 day detox and weight loss program, that doctors use worldwide.  Dr. Cherine also runs our Corporate Wellness program, teaching doctors how to access corporations, as their wellness provider.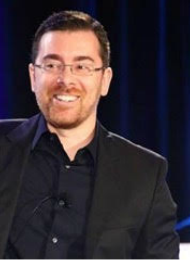 Dr. Matthew Loop
Dr. Matt Loop is founder and C.E.O. of DCIncome.com, the world's largest custom social media marketing training company for doctors and professionals.  He has developed an international reputation as a top expert on the subject, training this cutting edge and fresh marketing to owners for the next generation of communication and practice building.  Dr. Matt resides in Atlanta, Georgia.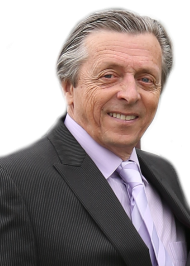 Dr. Brian Moore
Dr Brian Moore has been in practice since 1978.   Due to his outstanding dedication to Chiropractic Masters and holding the principles of Chiropractic, he was recently awarded CMI's BJ Palmer's Lifetime Achievement award. He is owner of VAX-D Canada, and is our developer and trainer for Spinal Decompression.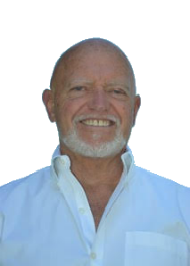 Dr. Roger Turner
Dr. Roger developed the C.A.T.S. technique to help patients suffering from head injuries, concussions, brain injuries and care for special needs children. He has trained more than 1,000 Chiropractors on his C.A.T.S. technique.  He is the author of more than 70 articles and books on Chiropractic, cranial adjusting and wellness.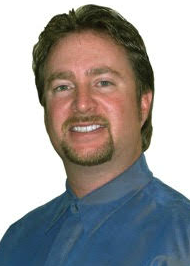 Dr. Mike Henriksen
 Dr. Mike is founder of CustomChiro.com, ChiroCookie and PSC (Postural Structural Correction).  Dr. Mike teaches his technical mastery to thousands of doctors worldwide, making structural correction to spines, helping doctors and their practices grow to the top level of working success.  Dr. Henriksen lives and works in his practice in Phoenix, Arizona.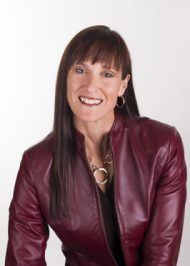 Dr. Nathalie Beauchamp
 Dr. Nathalie Beauchamp has been in practice for 22 years in Ottawa, Ontario and runs one of the most successful practices in Canada.  She is one of the first D.C.'s to be certified in Functional Nutrition by the I.F.M. and will be our lead instructor for Functional Nutrition within our Partnership Program.
CMI Support

These are the warriors behind the curtain that make everything possible.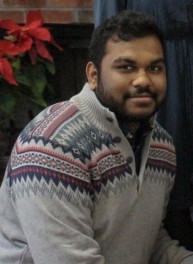 Amit Renikuntla
Amit is our Chief Technology Officer. He is in charge of developing the company's strategy for using technological resources and evaluating and implementing new systems and infrastructure.
Priya Mogilicherla
Priya is our Social Media Director. She creates new content for our social media pages and updates our platforms consistently. Additionally, she works heavily in client relations, and always ensures our clients needs are being met. 
"Our primary mission at Chiropractic Masters International, is to double the size of 10,000 chiropractic practices and empower doctors globally in all dimensions of life and business. Our vision is to help chiropractors serve as many people as possible in a 4 dimensional, corrective and wellness based, chiropractic lifestyle model…while becoming outrageously profitable."
CMI World Headquarters
11520 Nuckols Rd,
Suite 101,
Glen Allen, VA 23059
(800) - 781 - 8127
info@chiropractic-masters.com