"Dr. Mike Reid's Speakers Package"
Book Dr. Mike For Your Next Event

Dr. Mike Reid C.E.O. - Peak Performance Coach
Chiropractic Masters International, Prosperity 10x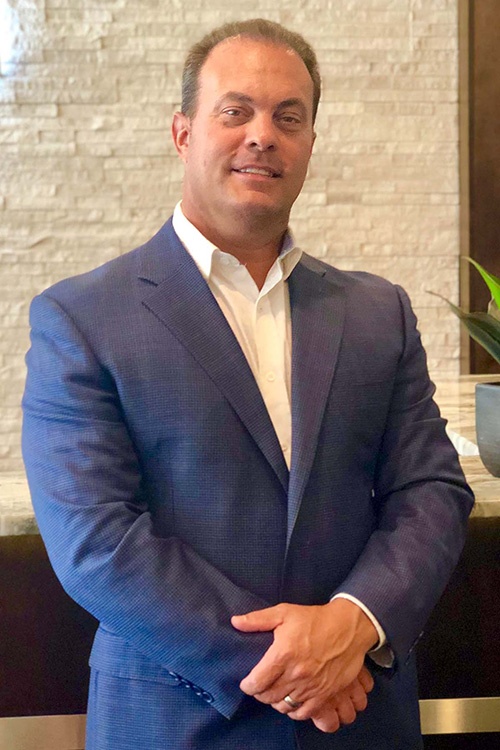 So many organizations are choosing Dr. Mike Reid, out of hundreds of speakers, for their events, because there is only ONE with the background experience, heart, appeal, performance experience, and knowledge to help build practices and businesses and make lives extraordinary.
Dr. Mike's VISION is to deliver his message to audiences on a grand scale. With his energetic presentations, inspiration is drawn from his personal, clinical, and entrepreneurial experiences.
His exceptional storytelling abilities share those key values that comprise his vision of prosperity, success, marketing, and philosophy through life mastery.
As an accomplished Doctor, a result-driven coach, and a gifted communicator, Dr. Mike brings passion and vitality to his presentations. In the years he has been a public speaker and a coach, he has produced incredible results through his powerful messages to thousands of people all over the world.
Dr. Mike is available for speaking engagements for doctor's groups, corporations, associations, public seminars, and other events.
He also runs the annual "Ultimate Caribbean Adventure Mastermind", which is designed to help entrepreneurs master the world of social media, digital marketing, and business development.
Dr. Mike Reid's success as a peak performance coach, business entrepreneur, and chiropractor inspires fellow doctors across North America and Europe. He is the Head Coach and CEO of Chiropractic Masters International, which has an impeccable reputation for its practice and life-building seminars.
Through his tried, testing, and true business models, Dr. Mike has also created a million-dollar practice for himself and countless clients. Dr. Mike has a massive advantage over many other professional speakers because of his unique and ongoing innovations in today's business models, which help his clients grow their own businesses with incredible and most importantly, proven results.
Dr. Mike Reid also originated and is involved with "Chiropractic Without Borders". A non-profit organization, whose goal it is to initiate and support chiropractic missions around the world, in order to allow people without access to healthcare to benefit from the advantages of chiropractic care. Dr. Mike and his group of mission doctors have seen many miracles firsthand, allowing them to passionately believe in their contribution to long-lasting development in these countries.
Dr. Mike's Speaking Experience Includes:
Parker Seminars - Las Vegas, Toronto, Montreal, Dallas
CAL JAM - Orange Country. California - 2011, 2013
Art and Soul - Calgary, Alberta
Pure and Powerful - Toronto, Ontario
C.O.R.E. (Chiropractors on the Road to Excellence)-San Diego and Sacramento, California
Dead Chiropractic Society-Orange Country, California
BB's Club du Québec-Trois Rivieres, Quebec
Mastery Training Universities-Toronto, London, Chicago, Atlanta, Orange County
Boston Chiropractic Philosophy-Boston, MASS.
EPOC ( Ottawa, Minnesota, Wisconsin )
United Chiropractic Association – Speaker - Birmingham, United Kingdom
Blueprint - Practice Mastery and New Patient Machine Bootcamp - Keynote
The Ultimate Caribbean Adventure Mastermind - Keynote
Health Experts Alliance - Platinum Keynote 2022
Professional Experience Includes:
Head Coach of Tony Robbins Fortune Management's Chiropractic Division – 2006 to 2007
CEO and Head Coach of Chiropractic Masters – 2000 to Present
Owner of Hampton Wellness Centre – March 1995 to Present
Owner and working Chiropractor of Courtyard Chiropractic, Turks and Caicos
Clinic Director – Health First Chiropractic – Richmond, Virginia – 2014 - present
C.E.O. - Chiropractic Masters International & Prosperity 10X
2004 – Certified Fire Walker – Tolly Burkan, - Sonoma, California
Published Work
Dr. Mike has firstly become known as a marketing guru, with his innovative and sometimes controversial teachings. Foremost known for helping practices in marketing, team development, and business growth. His business models have been noticed in such publications as Chiropractic Economics Magazine, Canadian Chiropractor Magazine, and Dynamic Chiropractic Magazine. He has also written, "The Pisiform Code", his first e-book available only online.
International Expansion
Dr. Mike Reid has expanded his business worldwide, with Chiropractic Masters International – reaching chiropractors all over the world with his message. His global vision is to help make Chiropractic the leading form of health care worldwide, ensuring doctors are successful in both practice and life.
The Purpose, Passion, and Principle for Prosperity
The Business Of Wellness
Blueprint For The Million Dollar Practice & The New Patient Machine
Total Market Dominance With Digital Marketing
As an organizer for your next event keep in mind that we want to work closely with you, to ensure the event runs without any unexpected surprises. We want to tailor our program specifically for your group; we will work with your team to discuss your objectives. We will then develop a program that's custom suited to your stated objective. This teamwork approach guarantees that the message you want to be delivered is powerful, effective, and right on target.
Dr. Mike is available to speak in major cities in Canada, the United States, and the United Kingdom. To help us get to know you better, please have the following information prepared when you contact us regarding a speaking opportunity:
Are You A Corporation Or Organization?
When And Where Is Your Event Taking Place?
What Is The Expected Audience Size?
How Many Other Speakers Are You Having At Your Event?
Would Dr. Mike Reid Be Giving The Keynote?
How Long Do You Ideally Want Dr. Mike To Speak For?
What Is The Overall Objective Of Your Event?
What Is The Overall Objective Of Dr. Mike's Presentation Within Your Event?
How Do You Want Your Audience To Think, Feel, Or Act Differently As A Result Of Dr. Mike's Session?
How Will You Know If You Have Accomplished Your Objectives/Goals?
Are You Looking For A Motivational Talk, Or A Content-Driven, Action-Oriented Presentation?
What Is Your Budget For Your Speaker?
Does Dr. Mike Have A Booth Space To Promote Products / Services?
Hear first-hand testimonials from just a few of the Chiropractic Masters International clients whose lives and practices have changed since joining the program:
"Our primary mission at Chiropractic Masters International, is to double the size of 10,000 chiropractic practices and empower doctors globally in all dimensions of life and business. Our vision is to help chiropractors serve as many people as possible in a 4 dimensional, corrective and wellness based, chiropractic lifestyle model…while becoming outrageously profitable."