Attract More New Patients, Boost Retention, And Dramatically Increase Your Income, In As Little As One Hour Per Month…With The New

Transform Power Workshops.
| | You'll Get All Of This! |
| --- | --- |
| 12 Patient Requested Power Points | |
| 10 Marketing Tools For Each Power Point | |
| Step-By-Step Procedural Check List To Market Your Workshops | |
| 2 Alternative Power Points For Substitution | |
| Optional Built-In Detox & Weight Loss Programs | |
| 3 Proven Ways To Monetize Your Workshops | |
| All Necessary Forms To Run A Successful Workshop | |
| Strategies To Increase Retention & Income | |
| Techniques To Attract New Patients | |
| ... and much MORE! | |
(Optional 3 Monthly Payments Of $247/Month Available)
Get our New Transform Power Workshops for internal workshops...and outside corporate lectures. 3 Super Bonuses to help create a successful practice!
2 FREE Tickets any Mastery Training University Worldwide

My Top 3 Social Media Marketing Tools that drive in 150 to 250 new patients every time.

FREE Access to Masters Facebook Tribe

A 30-Day, $1 Trial to "Thrive – Detox And Weight Loss Challenge"
Is Retention Of Your Patients A Problem? Discover How To Retain Your Patients With A Turn-Key, Easy To Use Monthly Workshop, That Re-Engages Your Patients' Chiropractic Commitment Every Month…And Keeps Them For Life.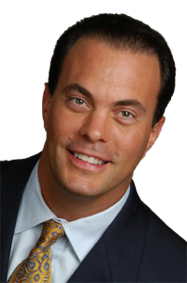 Dear Doc
Patient retention has always been a struggle for Chiropractors. As a matter of fact, the patient visit average worldwide is 10. That kinda sucks doesn't it?
Consider that you would never let you or your family enjoy only 10 adjustments in their lifetime.
Low retention can dramatically affect your ability to run your practice and simply get ahead in life?
If this is a crisis for you, and your practice is suffering from a low retention, then please read on. Chances are you're here to discover solutions to boost your retention, attract more new patients…and of course…improve your income.
If you're like most Chiropractors with low retention…then this is probably the most important message that you'll read today.
Pay very close attention…because I'm about to change all that!
Let Me Show You How To Quickly Increase Your Retention By 400%...In As Little As 30 Days!
Hi! I'm Dr. Mike Reid.
I run an international coaching program that helps doctors build their practices. And we're very good at it!
There are really only 4 ways to do this: 1. Attract more new patients, 2. Convert and get them to pay more per transaction (your visit cost), 3. Get them to stay longer (retention), 4. Get them educated to refer their friends and family.
And just like when we, as Chiropractors, attend seminars, we get pumped up, and use what we learned to shift our practices' in one of the 4 aforementioned ways.
It's the only way I know how to build a practice.
So what if we did the same with our patients? Now, I will assume that you are educating and converting them to care with a "Doctor's Report".
But imagine if we could re-engage their knowledge and commitment with them monthly, with a proven and tested system, that got them excited every month…resulting in a dramatic shift in their retention in your practice. Would you be interested in learning more? I thought so!
This new system is so radically new, that it was designed by not one (1), but two (2) Chiropractors over an entire year.
Fast Forward To 2014, When I Was Introduced To An Amazing Corporate Wellness Speaker, Dr. Cherine Vanwagner.
• CLA's Chiropractor of the Year in 2011
• Corporate wellness program expert (15 corporations, attracting over 200 new patients and $300,000 in extra income)
• Receiver of many corporate & community wellness ambassador awards
• Runs wellness based practice in Richmond, Virginia last 15 years
• Embodies wellness - Kentucky Ironman
• Creator of the 28 Day "Thrive Detox & Weight Loss Challenge
We First Started By Interviewing Our Patients To Find Out Which Topics They Wanted To Learn About.
We then beta tested these in our practice and those of our top clients'…and then refined the system over this last year.
We then beta tested for another 12 months in our practice.
…and the RESULTS.
The results have been mind-boggling!
Our First Beta Test In April Of 2015, Produced 25 Guests To Our Workshop…In The First 24 Hours. The Result! 8 New Patients And Over $7,000 In Upsell Product.
We were shocked and quickly realized we had a WINNER!
Not only had our retention gone way up, but our patients were referring more and begging us to take these workshops into their companies and corporations.
How cool is that?
The new "Transform Power Workshops" were born.
A brand new, turn-key system, with 12 workshops, 2 bonus workshops and 10 marketing tools…designed to promote these talks in your practice and community.
We had combined our power points and condensed all of those secrets and tools into the new "Transform Power Workshops". Now…these can be yours, in an easy-to-implement, kick-ass, new patient attraction and retention-building program.
And with all the business in our lives, many doctors tell me that they just don't have time to prepare their own workshops. And most just don't have the skills to properly market them.
And the irony lies in the FACT...that if you are not marketing your practice...then you are not growing…
As a matter of fact, you are probably DYING! Am I right?
If I Could Share With You Our Strategy That Creates A Massive Boost In Your Retention Into Your Practice...Without Costing You A Fortune…Would That Be Of Value To You?
Quadrupling your patient retention. (Ours' skyrocketed by over 400%).
Learning secrets to flawlessly get guests to your presentation…and turning them into new patients.
Having 12 monthly workshops that you can use inside your practice…or outside, for lunch and learns or community talks.
Harnessing the power of 10 marketing tools for each workshop…that we designed, tested and still used to this day in our practice.
Secret step-by-step instructions to market, execute and monetize your workshops, for a dramatic jump in your income.
Secrets to tapping into social media. One tool we use is FREE and hits 7 different social media engines.
Mastering scripts and bonus systems for the front desk C.A…to help create standing room only workshops.
Enjoying 2 extra BONUS workshops for substitution or for more outside lectures.
So, are you ready to start quadrupling your retention by up to 400%? No more low retention, low income and loss revenue?
Have you had enough, that you are ready for change?
I've Done This…Hundreds Of My Doctors Have Effortlessly Duplicated This...And You Have What It Takes To Create Your Own Retention Machine Right NOW!
Let Me Give You A Sneak Peek To The 12 Transform Power Workshops?
And we've even strategically laid them out for you too! Now that's cool!
Jan – "28 Days in the New Year To A New You"
Feb - "Detox For Life"
Mar – "The Truth Of Vaccinations"
Apr - "Spring Into Weight-Loss"
May – "Healthier Bones For A More Active Tomorrow"
Jun – "Super-Living With Super Foods"
Jul – "5 Secrets To Harness 10x More Energy"
Aug – "Conquering Stress"
Sep – "The Anti-Cancer Code"
Oct – "Lean, Mean, Fat Burning Machine"
Nov – "Healthy Shopping With The Doc"
Dec – "Freedom From Fibromyalgia"
And what's amazing is you can change up the order…perform these every 2nd month or every quarter. You get to choose!
We've done all the work for you. All you need to do is plug and play.
And You'll Create Standing Room Workshops By Using These 10 Marketing Tools To Maximize Your Audience.
1. 12 Monthly Lectures Patient Sign Up
8. Complimentary Exam Health Certificates
9. Monthly Product Flyers
Introducing Chiropractic Masters
"Transform Power Workshops"
Here's the great news. We've just put the finishing touches on our brand new, step-by-step, "Transform Power Workshops", for creating your very own new retention avalanche. And as a by-product, you'll get new patients.
I call it the "Transform Power Workshops"...because it's used by hundreds of doctors in the "Masters Millionaire Protege Club"…and they're transforming their futures to a 7-figure practice.  You heard that right!
Doctors who are cracking the million-dollar mark all over the world!
WHY? Because they understand the relationship between a better retention and increased income.
Finally, a clear and concise system that details everything you NEED and MUST know about BOOSTING your retention!
Listen To A Few Of Our Raving Clients
"Dr. Mike truly wants every Chiropractor to succeed for their own benefit and for the benefit of those whom we serve. His methods are tried and true and reproducable by anyone..."

Dr Darrin G. Midland, ON
"The material is complete, easy to use and specifically geared to today's chiropractic reality."

Marc-Andre Boivin, Laval QC
"The biggest change in our practice has been our marketing. The strategies Dr. Mike has taught us have translated into having a 3 week waiting list for new patient exams in our office! Simply awesome. Thanks Dr. Mike!"

Adam B. Kitchener, ON
Here's What You'll Discover On The Inside…When You Purchase Your Transform Power Workshop Today. My Transform Power Workshop Is A Complete A-Z Retention System. Here's How You'll Benefit!
12 new Transform Power Workshops.
2 alternative power points for substitution.
10 marketing tools for each power point to maximize your attendance.
Step-by-step strategies to ensure your success.
3 ways to monetize your efforts…this is so radical you're going to love it!
Optional built-in detox & weight loss programs.
Ability to attract new patients like never before.
Strategies to dramatically increase your retention and income.
Becoming the new wellness expert in your community.
And Much, Much More!
"I saw a record again today and I continue to do so. I break records every month…and it's just the beginning!"

Dr. Benny Mathew, Cardiff, Wales, United Kingdom
"Dr. Mike Reid has changed the course of my life…" "Dr. Mike Reid and Chiropractic Masters International changed the course of my life! With his help I have been able to dream bigger and serve more patients than I've ever dreamed of doing. I highly recommend his coaching to get you on the road to real success."

Dr. Justine Blainey-Broker, Brampton, Ontario, Canada
"I work less, I make more money and we're helping more people"

Dr. Cherine VanWagner, Richmond, Virginia, 2011 CLA Chiropractor of the Year
My "Transform Power Workshops" Has The Retention Tools That Are The Backbone Of Some Of The Most Successful Practices In The World Today!
When You Purchase Your Own Copy Of The "Transform Power Workshops" Today, You'll Get The Following Bonuses 100% FREE!
1. Two FREE Mastery Training University Tickets (Value of $794).
Gain access to our legendary 2-day Mastery Training University seminars in select cities. (See our home page for our next event).
2. Top 3 Social Media Marketing Ads – as seen in Groupon (Value $10,000+)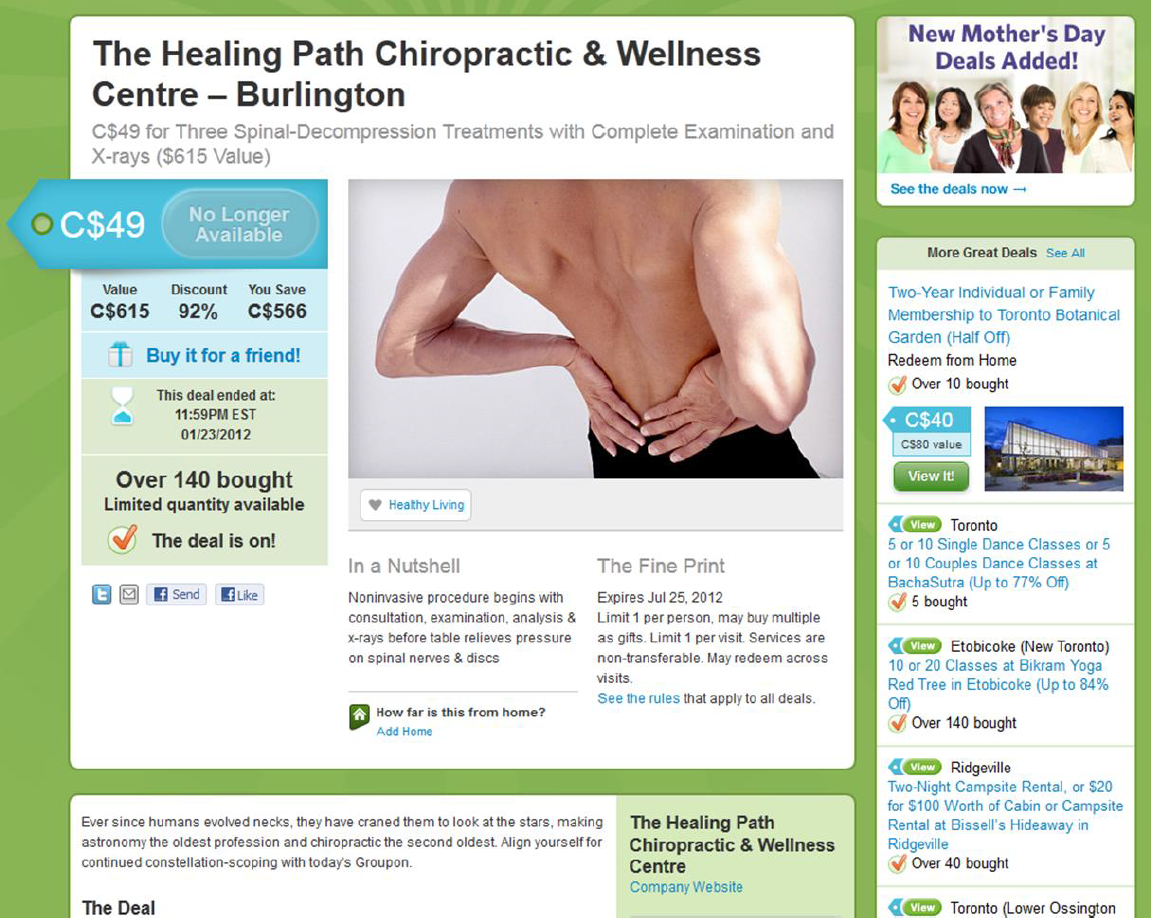 3. Access To Masters FB Tribe
You'll be able to chat with other Facebook members from around the world and review marketing tools that work in all practices. Value (PRICELESS).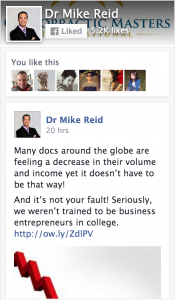 4. A 30-Day, $1 Trial to "Thrive – Detox And Weight Loss Challenge"
A simple, easy-to-use detoxification and weight loss program…optionally built into 4 of our workshops every quarter. You can upsell the "Thrive" program to your patients. Present! Collect! And you're done! It's that easy!
Your patients will automatically receive meal planning, exercises, shopping lists and instructions to detox their bodies and take of the pounds…and the entire program looks like it came from your practice! How cool is that!
So How Much Would You Have To Invest To
Get Your Very Own Copy Of Masters Brand New "Transform Power Workshop?"
The true value of the complete package that you are getting today (Transform Power Workshop & Bonuses) is worth over $10,000.
And let's be honest: at this price this is an absolute steal.
I can boldly make that statement because I've spent the last 25 years working on these presentation techniques, power points and marketing tools, to help pack your workshops and quadruple your retention.
However, you won't have to pay that amount of money to enjoy the endless benefits of my "Transform Power Workshops".

Why You Risk Absolutely Nothing With My "Make Your Retention Happy" Guarantee!
I'm so positive that this will work for you that I'm willing to offer you a 100% "Make Your Retention Happy" Guarantee.
If you can prove that my Transform Power Workshops do not change your retention or bring in new patients and significantly improve your income, then I'll refund your money invested.
HINT: Use the Pingg online patient/guest registration and watch your workshops fill up FAST.
Sign Up Now To Lock In The Lowest Price…
(Optional 3 monthly payments of $247/month available)
(VALUE Of $997) That's A 30% Savings. Shipping Is FREE!
I realized that I'm protected by a 100% money-back guarantee if I'm unsatisfied in anyway.
You don't have to wait to dramatically improve your retention. Order today and let's start shifting your retention by up to 400%.
Here's what I want you to do next...
1. Order you very own "Transform Power Workshop".
2. Huddle with your team and start filling up your monthly calendar with a
workshop at the end of every month.
3. Start applying the marketing tools 30 days prior to your workshop.
4. Market your workshop! Educate your patients and guests!
5. Watch your practice, retention and income grow!
So, Are You Ready To Get Started?
My last Power Workshop was one of my BEST SELLERS, but I took it off the market, because it needed an overhaul with fresh content, and new marketing tools that work in today's market. This is version 2.0. I'm really proud of this product that Dr. Cherine and I have put together for YOU. Not only will you see your retention change, your practice and income will thank you. And think of the hundreds of lives you'll change when you get them under chiropractic care.
P.S.  I Still Can't Believe I'm Giving It Away For This Price!
I've made this so EASY and TURN-KEY that HUNDREDS of doctors around the world are quadrupling their retention and literally building their new patient machine in as little as 24 hours!
Your investment cost as little as 15 adjustments.
Everything in this program is plug and play.
There are 10 fool proof, tested and proven marketing tools for every workshop.
The bonus "Thrive Detox & Weight Loss Challenge" trial is only $1…and you're going to sell a lot of these challenges.
Your bonuses are well worth over $10,000!
It's simple and easy to use…even your associate or C.A. could run it for you!
Order Your Transform Power Workshops Now