Discover how to perform an Orthotics workshop that will attract more new patients, add more dollars and build a successful practice Guaranteed! Secrets to internally and externally market your orthotic products for massive profitability.
| | You'll Get All Of This! |
| --- | --- |
| Step-By-Step Procedures To Set Up Your Workshop | |
| 10 Marketing Tools For Inside & Outside Your Practice | |
| Facebook Social Media Ad | |
| Letters Of "Medical Necessity" | |
| How To Open & Close Your Workshop | |
| $50 and $100 Orthotic Certificate Samples | |
| Follow Up Second Pair Of Purchase Letters | |
| My 40+ Slide Power Point Presentation | |
| Check List To Maximize Attendance & Closures Of Your Workshop | |
| Secrets To Overcoming Podiatrist Dominance | |
(Optional 3 monthly payments of $99/month available)
When you purchase your own 
Orthotics workshop

to massively increase your passive income, you'll receive these

3 bonuses

to help in your practice growth and success.
2 FREE Tickets any Mastery Training University Worldwide

My Top 3 Social Media Marketing Tools that drive in 150 to 250 new patients everytime.

FREE Access To Masters Facebook Tribe
Sell More Orthotics And Attract More New Patients With Masters "Ultimate Orthotic Workshop"…And Grow Your Revenues...FAST!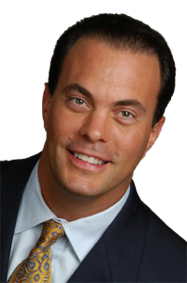 Can I show you how to sell more orthotics, give better care to your patients…while attracting more new patients…in as little as 30 days!
Hi! I'm Dr. Mike Reid.
I have a question to ask you. Are you making enough income in your practice…and is making more passive income part of your vision? Maybe you're concerned about making ends meet with the chiropractic portion of your practice?
If you answered "Yes", then please read on, because…
A lot of doctors ask me about improving their passive income. I tell them I think it's a great idea, as long as it's congruent with their values…is good for their patients…and is profitable for the practice!
And one of the best and most congruent services to add to your practice is orthotics; and when used properly, it can be a great asset to your patients' care.
The bio-structural benefits of orthotics, by supporting all 3 arches of the feet, is supported by research. Orthotics can also improve mechanoreception and proprioception…thus improving the neurological integrity…and health, of your patient.
Unfortunately, many chiropractors don't use orthotics, mainly because they don't have the "know-how" or the tools.
I'm about to change all that!
If I could show you how to quickly and easily fit orthotics, make $200+ profit per pair, attract more new patients, while having fun doing it…would you be interested?
And it's not just working for me.
It's also working for hundreds of my doctors across the world, who are duplicating my success. And they're selling 10, 20 and up to 30 pairs of orthotics per month...adding thousands of dollars to their passive income.
All of those orthotic workshop and sales techniques can now be yours, in an easy to implement "Ultimate Orthotic Workshop".
After Three Of My Doctors Performed Their First Orthotic Workshop, Each Sold An Average Of 25 Pairs And Attracted 8 New Patients From Their One-Hour Presentation!
If I could show you how to duplicate a system, that quickly sells orthotics, attracts new patient…without costing a lot of time or money…would that be of VALUE to you?
Adding more passive income of $2000 to $5,000 your monthly income.
Integrating orthotic fitting into your initial exam, 3 month comparative and anniversary exam…to pre-frame your patients to buy them now or in the future.
Selling orthotics while you attract more new patients.
Delegating an easy and simple to use automated orthotic fitting system, that's state-of-the-art…to your team.
Knowing how to open and close your workshop with a proven system.
Secrets guests at your orthotic workshop in for a spinal checkup.
Getting guests to sign up from simple, no cost, easy to use in office flyers.
Shifting your marketing dollars towards effective Facebook social media ads that get online sign ups.
I've Done This, Hundreds Of My Doctor's Have Effortlessly Duplicated This. And I'm Telling You that YOU Have What It Takes To Create Your Own Orthotic Machine Right NOW!
So, Are You Ready To Start Selling More Orthotics And
Making a Greater Passive Income?
Here's the great news. We've just put the finishing touches on our totally updated, step-by-step, "Ultimate Orthotic Workshop", for creating your very own orthotic selling machine.
I call it the "Ultimate Orthotic Workshop"...because it's the ultimate orthotics presentation for doctors who are killing it with their orthotics workshops and sales.
Finally, a clear and concise system that details everything you need to know about fitting, educating and selling orthotics in your practice…and of course dramatically boosting your income!
My Masters "Ultimate Orthotic Workshop" Is A Complete A-Z Success System That Gives You:
My power point presentation that educates patients and guests from anatomy to 3 reasons why they need orthotics.
How to market your presentation 30 days out with our signature 10 marketing tools…for inside, outside and with social media.
Secrets to overcoming the dreaded podiatrists' dominance in the orthotic industry with letters of "medical necessity".
How to accurately price and charge for your orthotics…to make it affordable for your patients and profitable for you.
"Use it or Lose it"…secrets to tapping into insurance benefits that cover the majority of orthotics.
How to pre-scan your guests as they show up for the workshop. HINT – the secret is to have their printed scan in their hands…at the beginning of the workshop.
The "$50 Orthotic Certificate"…How to gift your patients $50 to use on their 1st pair of orthotics.
Power of the Promotion...how to effectively run an "Ultimate Orthotic Sale"…and sell over 25 pairs.
The art of the opening, body and close of your workshop to ask for the order…This is soooo easy, I'll even show you how to include a chiropractic new patient exam for your guest. BAM!
How to use follow-up purchase letters to sell the 2nd pair.
And MUCH, MUCH MORE!
Listen To A Few Of Our Raving Clients
"The Chiropractic Master's World's #1 Doctors Report is a MUST in any practice wanting to give their patients the information required to make health choices that will lead them towards an extraordinary life! We tell our patients their Doctors Report will be the single most important visit they will ever have in our office and if you are not using a Doctors Report, you are missing a HUGE educational opportunity for your patients."

Dr. Ken Heinrich, Courtenay BC
"The material is complete, easy to use and specifically geared to today's chiropractic reality."

Dr. Marc-Andre Boivin, Laval QC
"The biggest change in our practice has been our marketing. The strategies Dr. Mike has taught us have translated into having a 3 week waiting list for new patient exams in our office! Simply awesome. Thanks Dr. Mike!"

Dr. Adam B. Kitchener, ON
My "Ultimate Orthotic Workshop "Has Become A Major Source Of Additional Passive Income For Some Of The Most Successful Practices In The World Today!
Here's what I want you to do next
1. Order you very own "Ultimate Orthotic Workshop"
2. Schedule your workshop 30 days out.
3. Market it with the 10 marketing tools included in your workshop.
4. Set an attendance goal & bonuses with your team and go for it!
5. Perform your "Ultimate Orthotic Workshop"…don't forget to ask for the order!
"I saw a record again today and I continue to do so. I break records every month…and it's just the beginning!"

Dr. Benny Mathew, Cardiff, Wales, United Kingdom
"Dr. Mike Reid has changed the course of my life…" "Dr. Mike Reid and Chiropractic Masters International changed the course of my life! With his help I have been able to dream bigger and serve more patients than I've ever dreamed of doing. I highly recommend his coaching to get you on the road to real success."

Dr. Justine Blainey-Broker, Brampton, Ontario, Canada
"I work less, I make more money and we're helping more people"

Dr. Cherine VanWagner, Richmond, Virginia, 2011 CLA Chiropractor of the Year
When You Purchase "The Ultimate Orthotics Workshop" TODAY, You'll Get The Following BONUSES 100% FREE!
1. Two FREE Mastery Training University Tickets (Value of $794).
Gain access to our legendary 2-day Mastery Training University seminars in select cities. (See our home page for our next event).
2. Top 3 Social Media Marketing Ads – as seen in Groupon (Value $10,000+)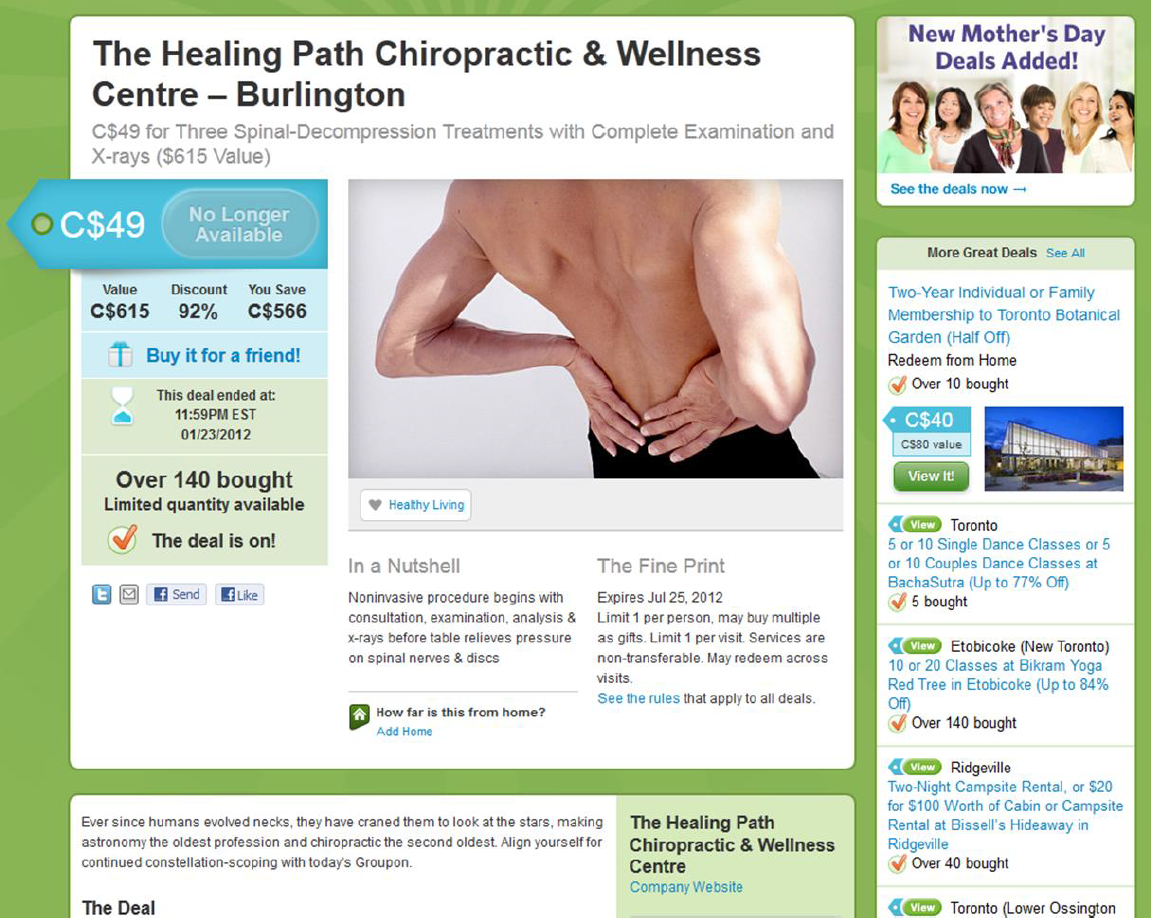 3. Access To Masters FB Tribe
You'll be able to chat with other Facebook members from around the world and review marketing tools that work in all practices. Value (PRICELESS).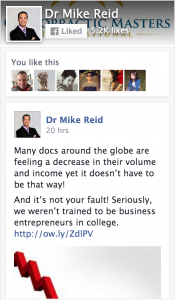 So How Much Would You Have To Invest To
So How Much Would You Have To Invest To Get Your Very Own Copy Of Chiropractic Masters' "Ultimate Orthotic Workshop"
The true value of the complete package that you are getting today (The Ultimate Orthotic Workshop & Bonuses) is worth over $10,000.
And let's be honest: at this price this is an absolute steal.
I can boldly make that statement because of the hundreds of orthotics I've sold and the trial and error testing that's gone into the making of this passive income game-changing product.
Furthermore, the results that this "Ultimate Orthotic Workshop" has brought to my own million-dollar practice and hundreds of others worldwide…are absolutely PRICELESS.
However, you won't have to pay that amount of money to enjoy the endless benefits of the "Ultimate Orthotic Workshop".

Why You Risk Absolutely Nothing With My "Make You Orthotic Happy" Guarantee!
I'm so positive that this will work for you that I'm willing to offer you a 100% "Make You Orthotic Happy" Guarantee. If you can prove that my "Ultimate Orthotic Workshop" does not increase your sales or gets you at least one new patient and pays for itself, from your education efforts, then I'll refund 100% of your money invested.
Sign Up Now To Lock In The Lowest Price…
(Optional 3 monthly payments of $99/month available)
(VALUE Of $497) That's A 40% Savings. Shipping Is FREE!


I realized that I'm protected by a 100% money-back guarantee if I'm unsatisfied in anyway.
Order Your "Ultimate Orthotic Workshop" Now! It Will Be The Best Investment You Make This Year!
P.S.  I Still Can't Believe I'm Giving It Away For This Price!
I've made this so EASY and TURN-KEY that HUNDREDS of doctors around the world are selling a boat load of orthotics, adding more new patients and an incredible passive income to their practices.
Your investment cost as little as 1 pair of orthotics or 7 adjustments.
My Ultimate Orthotic Workshop is guaranteed to add thousands of $$$ to your practice.
The program is made EASY with instructional guidelines to use.
I've included over 10 new marketing tools to use inside, outside and on social media to fill your workshops.
And you'll get my other BONUSES valued at well over $10,000.
It's simple and easy to use, and can be used with any orthotic company you choose!
Order Your "Ultimate Orthotic Workshop" Today