The World's #1 Doctor's Report That Quickly Shifts Prospects To Raving Patients, Who Will Refer Their Friends and Family... While Boosting Your Patient Visit Average 400%
| | You'll Get All Of This! |
| --- | --- |
| Over 160 Doctor Reports slides | |
| 3 training videos on the opening,body and close of the Doctor's Report | |
| Dr. Mike BEST 48 slides with attached scripts, tested over 1000 times. | |
| Step by step procedures and cheatsheets for ease of use, right from your first report | |
| How to master the art of asking for leads of friends and family | |
| Secrets to getting ALL the family members checked | |
| Video of Dr. Mike delivering a live Doctor's Report for your study | |
| 3 MUST have forms to use at every report for massive leads of friends and families. | |
| Bonus: The Anniversary Report-3 Steps to Lifetime Wellness Care | |
| ... and much MORE! | |
(Optional 3 monthly payments of $99/month available)
Get the

World's #1 Doctor's Report

 that works like crazy and will shift your patient visit average 4x. Enjoy your 

4 Super Bonuses!
2 FREE Tickets any Mastery Training University Worldwide. Limit one per doctor per year.

My Top 3 Social Media Marketing Tools that drive in 150 to 250 new patients every time.

Access to the Masters' Online Facebook Tribe

The Anniversary Report – 3 Steps To Lifetime Wellness
Are You Sick And Tired Of A Stagnant Practice With Low Retention, Acute Care And A Revolving Door Of New Patients Who Are Not Getting The Big Idea And Not Staying For Lifetime Wellness Chiropractic Care?
If You Answered "YES", Can I Offer You A Quick Solution?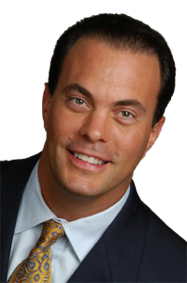 It might be that you're missing out on the most important keystone of most wildly successful practices. It's called "The Doctor's Report".
Our split test research has shown that you patient's understanding and acceptance for Chiropractic, must be bridged with the right message. And that message you've been searching for is right here!
Hi! I'm Dr. Mike Reid.
I can still remember years ago...1992, in my first years of practice, watching as my new patient machine only produced a revolving door of patient visits. I got the "Big Idea", but my patients didn't.
It was frustrating as hell! "Why wasn't my practice growing?"
Sound familiar?
I was bringing them in by the boat loads. Yet when I looked at my PVA  (patient visit average), and it was deplorably low. I knew I had to do something...and fast!
I decided to study the masters. The greats who knew how to convert new patients to a wellness lifestyle. I discovered very quickly, that the message had to be both "logically" and "emotionally" based…or the patient wouldn't get the "Big Idea".
After Years Of Trial And Error…I Produced "The World's #1 Doctor's Report"
If I could show you how to spend just an extra 45 minutes with your patients, in a group, to create raving fans for corrective and lifetime wellness care in your practice...would that be of interest to you?
Imagine educating all of your patients together in a small lecture forum…having them listen to and embrace the chiropractic message... then paying in advance or in installments for their care.
How cool would that be?
Well, to this day I get to do this every week…and we have an enviable 95% conversion rate to care programs.
I've performed over 1000 Doctor's Reports over the last 25 years, and I can honestly say that this 45 minute report time…has transformed my practice dramatically.
Here's What You Will Receive When You Purchase My "World's #1 Doctors Report"…
A turn-key power point that shifts patients paradigm from sick care to wellness care.
A researched based, story laden, referenced presentation, that transforms both the left and the right brain of your patients.
Scripts to get 100% of spousesto attend "The Doctor's Report"...and secrets to converting them to care as well.
Strategies to double, triple or even quadruple your current PVA. Our split tests show a 400% increase in your patient visit average.
Owning over 140 slides that you can use to create multiple power points for hundreds of outside lectures.
Learning secrets to opening, closing and getting all the guests checked. You'll get all that extra video training included.
How to move them from Day 1 exams to Day 2 Doctor Report.
Secrets to opening, the body of the presentation and how and what to say, when you close.
The power of the "Dental Braces" analogy, and why it acts as a metaphor and key to long-term care. It works every time.
Simple Chiropractic principles that your patients can easily digest.
Research for chiropractic care for children...and how to get all of them checked.
My "6 Steps Strategy To The Family Check-Up"…and how to get every family member checked for subluxations.
Gaining the certainty to deliver a powerful presentation that gets your patients to stay, pay and refer!
A turn-key system that predictably moves your patients to say "YES" to lifetime wellness chiropractic care.
Slides, slides, and more slides...but you only need 30-50 to knock it out of the park!
A video-walk through of me giving the Doctor's Report for easy training and duplication.
My top 48 slides that I use every week, with scripts and the exact same one you can duplicate in your presentation.
And so much more!
I've Created This Presentation And Mastered It. Hundreds Of My Doctor's Have Effortlessly Duplicated This From Years Of Training...Now You Have The Opportunity To Learn The Secrets To Educating Your Patients RIGHT...The First Time, And Creating Lifetime Practice Members.
So, Are You Ready To Get Started On Your Very Own
World's #1 Doctors Report?
This signature product is packaged with a CD and a DVD equipped with all the digital files you need, power points, training videos, scripting and step-by-step instructions for everything you need to succeed…every week…until you stop educating your patients.
When You Purchase "The World's #1 Doctor's Report"...You'll Receive…
CD With Full Doctors Report Slides… (over 140 slides) that you can customize for your practice - use them all or just a few - your choice!
DVD Video Of Dr. Mike Presenting A Live "Doctors Report" - if public speaking is a problem for you, let the DVD do all the work!
Over 40 Slides that are pediatric referenced to increase your kid population in your practice.
Secrets To Convert 90% + Of Your New Patients To Lifetime Wellness Care...whether it's 3, 6 or 12 months of care.
Simple Scripting...that's so EASY to use, even my students are using this and growing massive practices!
Checklists...that will keep you and your team prepped, organized and on track – with no more guess work!
Sample "Family Gift Certificate". This one simple step to take strategy...that gets all family members in for a check-up.
Listen To A Few Of Our Raving Clients
"The Chiropractic Master's World's #1 Doctors Report is a MUST in any practice wanting to give their patients the information required to make health choices that will lead them towards an extraordinary life! We tell our patients their Doctors Report will be the single most important visit they will ever have in our office and if you are not using a Doctors Report, you are missing a HUGE educational opportunity for your patients."

Dr. Ken Heinrich, Courtenay BC
"The material is complete, easy to use and specifically geared to today's chiropractic reality."

Dr. Marc-Andre Boivin, Laval QC
"The biggest change in our practice has been our marketing. The strategies Dr. Mike has taught us have translated into having a 3 week waiting list for new patient exams in our office! Simply awesome. Thanks Dr. Mike!"

Dr. Adam B. Kitchener, ON
A Complete A-Z Success System That Gives You Everything You Need In Your Education Process.
My "World's #1 Doctors Report" is a complete A-Z success system that gives you everything you need that is missing in your education process.
If you are craving to double, triple or even quadruple your practice, then be prepared to see explosive practice growth with what I and many gurus believe is the "navicular stone" of your practice.
In just an extra 45 minutes per week, you are on your way to incorporating a simple but necessary procedure that's absolutely critical in any practice!
"I saw a record again today and I continue to do so. I break records every month…and it's just the beginning!"

Dr. Benny Mathew, Cardiff, Wales, United Kingdom
"Dr. Mike Reid has changed the course of my life…" "Dr. Mike Reid and Chiropractic Masters International changed the course of my life! With his help I have been able to dream bigger and serve more patients than I've ever dreamed of doing. I highly recommend his coaching to get you on the road to real success."

Dr. Justine Blainey-Broker, Brampton, Ontario, Canada
"I work less, I make more money and we're helping more people"

Dr. Cherine VanWagner, Richmond, Virginia, 2011 CLA Chiropractor of the Year
When You Purchase The Marketing Mastery Toolkit TODAY, You'll Get The Following Bonuses 100% FREE!
1. Two FREE Mastery Training University Tickets (Value of $794).
Gain access to our legendary 2-day Mastery Training University seminars in select cities. (See our home page for our next event).
2. Top 3 Social Media Marketing Ads – as seen in Groupon (Value $10,000+)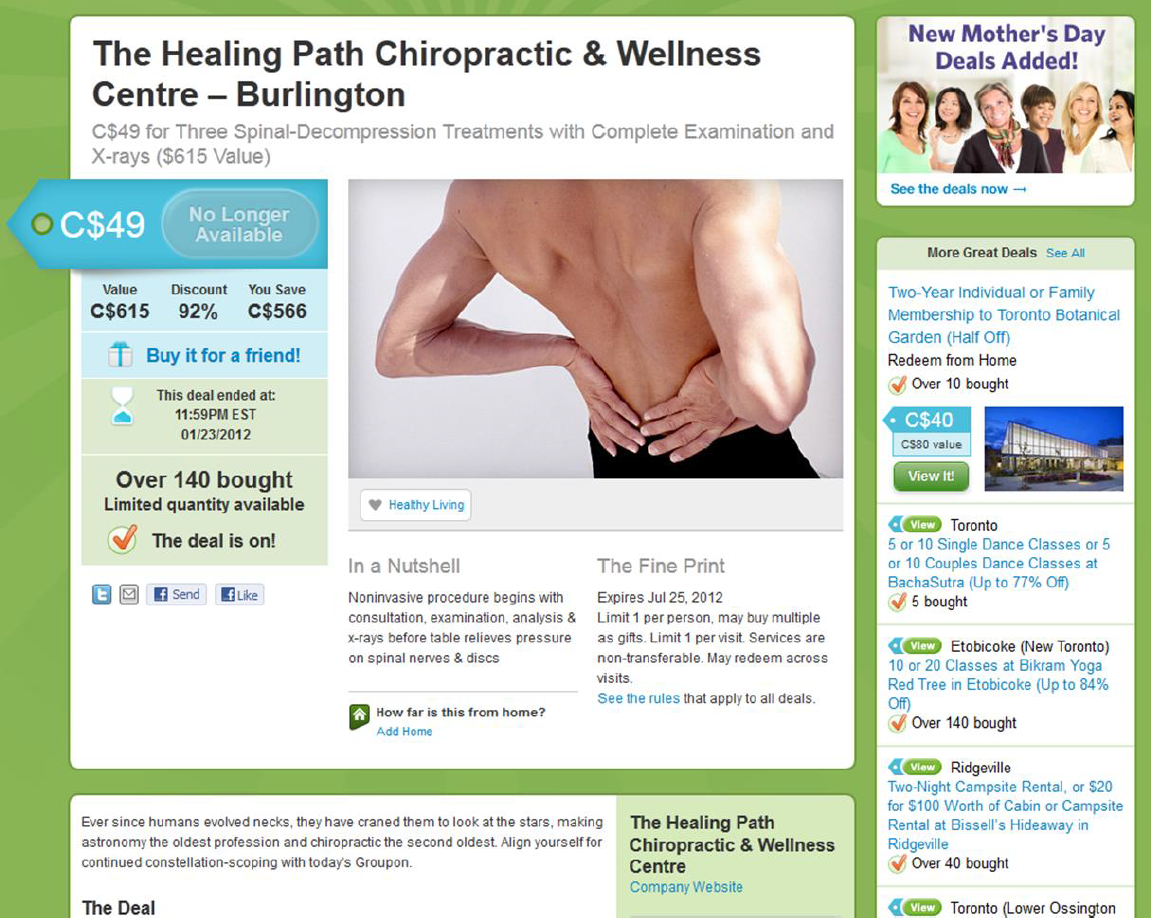 3. Access To Masters FB Tribe
You'll be able to chat with other Facebook members from around the world and review marketing tools that work in all practices. Value (PRICELESS).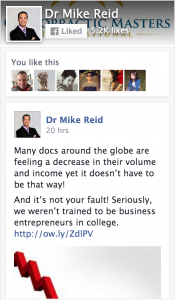 4. The Anniversary Report (Value of $497)
Interested in keeping your patients at the back end for wellness care?
Many of my doctor's are adding $5,000 to $10,000 extra per month, with this simple 10 minute weekly "Anniversary Report" that is a simple and easy 3-step process...
1. Comparative exam! 2. Group report! 3. Wellness care plan!
You need to be exceptionally lazy or brain dead not to do this.
It's so SIMPLE, one of my veteran doctors added $10,000 per month, every month, for the last 12 years coaching with me, with this simple procedure.
And it's all yours FREE when you order "The World's #1 Doctor's Report"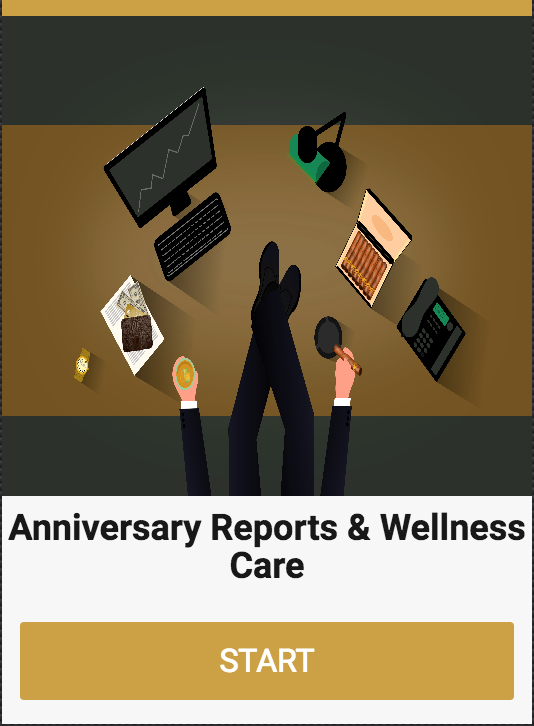 Everything In "The World's #1 Doctor's Report" Was Designed Specifically To Increase Your Conversions To Care, Retention, Efficiency, Revenue And Help Create A Superior Quality Of Patient!
Here's what I want you to do next
1. Order you very own "World's #1 Doctors Report"
2. Schedule your "World's #1Doctors Report" every week, as well as one "Anniversary Report" per week
3. Take that extra time and educate!
4. Watch your practice and income grow!
So How Much Would You Have To Invest To
Invest To Get Your Very Own Copy Of Chiropractic Masters' Legendary "The World's #1 Doctor's Report?"
The true value of the complete package that you are getting today (The World's #1 Doctor's Report & Bonuses) is worth over $10,000.
And let's be honest: at this price this is an absolute steal.
I can boldly make that statement because of the hundreds of thousands of dollars that I have invested over the last 25 years, into my coaching, trial and error testing and business education.
Furthermore the results that this Doctor's Report has brought to my own million-dollar practice and hundreds of others worldwide…is absolutely PRICELESS.
However, you won't have to pay that amount of money to enjoy the endless benefits of "The World's #1 Doctor's Report".

Why You Risk Absolutely Nothing My Make You "New Patient Conversion Happy' Guarantee!
I'm so positive that this will work for you that I'm willing to offer you a 100% "New Patient Conversion Happy" Guarantee. If you can prove that my "World's #1 Doctor's Report" does not increase your PVA from your education efforts, then I'll refund 100% of your money invested.
Sign Up Now To Lock In The Lowest Price…
(Optional 3 monthly payments of $99/month available)
(VALUE Of $497) That's A 40% Savings. Shipping Is FREE!


I realized that I'm protected by a 100% money-back guarantee if I'm unsatisfied in anyway.
So, Are You Ready To Get Started?
My last Doctor's Report was my 2nd BEST SELLER, after my "Marketing Mastery Toolkit", but I took it off the market, because it needed an overhaul with fresh, up to date material and current stats that work in 2016. This is version 3.0.
I'm really proud of this product that I have put together for YOU.
Not only will you see your practice and income grow, but think of the hundreds of people that will get the "Big Idea", refer their friends and family, and get under lifetime wellness chiropractic care.
P.S.  I Still Can't Believe I'm Giving It Away For This Price!
I've made this so EASY and TURN-KEY that HUNDREDS of doctors around the world are doubling and tripling their new patient flow and literally turning around their conversions and patient visit averages, in as little as 24 hours!
Your investment cost as little as 7 adjustments
My Anniversary Report Bonus is guaranteed to add thousands of $$$ to your wellness programs.
The program is made EASY with instructional videos to use.
Use 48 of my BEST slides that I still use ever week, even today…that you can use!
And you'll get my other BONUSES valued at well over $10,000.
Its simple and easy to use…even your C.A.'s can do this report for YOU!
Order Your World's #1 Doctors Report Now