Take Over Your Corporate Wellness Market and Significantly Increase Your Revenues, New Patients & Retention!
| | You'll Get All Of This! |
| --- | --- |
| Step-By-Step Procedures To Set Up Your Workshop | |
| 10 Marketing Tools For Inside & Outside Your Practice | |
| Facebook Social Media Ad | |
| Letters Of "Medical Necessity" | |
| How To Open & Close Your Workshop | |
| $50 and $100 Orthotic Certificate Samples | |
| Follow Up Second Pair Of Purchase Letters | |
| My 40+ Slide Power Point Presentation | |
| Check List To Maximize Attendance & Closures Of Your Workshop | |
| Secrets To Overcoming Podiatrist Dominance | |
When you purchase your own 
Wellness In The Workplace Extensive Training Program

to massively increase your passive income, you'll receive these

3 bonuses

to help in your practice growth and success.
2 FREE Tickets any Mastery Training University Worldwide

My Top 3 Social Media Marketing Tools that drive in 150 to 250 new patients everytime.

FREE Access To Masters Facebook Tribe
I Want To Personally Invite YOU To The "Wellness In The Workplace Intensive Training"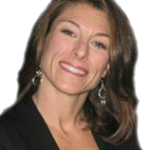 My name is Dr. Cherine Vanwagner.
I have practiced in Richmond, Virginia for the last 13 years, been given numerous awards including, "Chiropractor Of The Year 2011", by C.L.A. and the "Corporate Excellence Achievement Award".
I have spent the last 7 years perfecting how to break down the barriers of getting into corporations and now I am sharing my safely guarded secrets with YOU!
Hi Doc,
One of the biggest challenges that I hear from doctors worldwide is their struggle with new patient acquisition.
I think you would agree, that it's becoming more competitive in the marketplace for new patients. And old marketing techniques that use to pull in lots of new ones…just don't work as well anymore.
Maybe you've noticed a shrinking return on investment for your marketing dollars. Perhaps you've cut back on marketing all together!
But what if I told you, that I've created a solution that's in so high demand by companies…YES, companies… that many of your new patient problems could be solved with a one weekend training…and it's so easy to implement.
We've Cracked The Code To Corporate Wellness!
What if we told you that we have cracked the code of corporate wellness?  And what if we told you that the U.S. government is releasing millions of dollars for wellness initiative programs. There's millions of dollars out there for the taking. But we need more chiropractors to step up and become wellness leaders!
Do I have your attention?
Imagine If Your New Patient Problems Could Be Solved In Just One Weekend!
I discovered a new secret on tapping into two critical areas that all Chiropractors are craving for.  Corporate Wellness and its' by-product…NEW PATIENTS!
Have you tried the old 90's trick?  Numerous phone calls asking for the HR director or wellness coordinator.  Sending out flyers, hundreds of phone calls…even knocking on company doors…begging to get in for a talk.
And if you do get in, you present a so-so lecture that might garnish 3 or 4 new patients. With only half showing up for their exams.
And chances are they didn't ask you back!  SUCKS doesn't it?!
And so off to the next company we go!  When we all know that the employees of all those companies need chiropractic care!  AGREED?
An Incredible $300K In Additional Revenue!
This system generated over an incredible $300K of additional revenue & over 200 new patients into my practice in just over 1 year.
This training will give you a 300% ROI within 12 weeks of your first program! The opportunities are endless! With the government mandating companies to implement "Wellness in their Workplaces", there is no better time than to act NOW!
Doctors Are Flying In From Worldwide, To Master This Program!
Doctors had such a great success since the last training that word is spreading like wildfire!  We had to add an extra training to accommodate doctors flying all the way from other countries!
Whether you are in the US, Canada, Australia, the United Kingdom or anywhere else in the world, this training is open for YOU!
Here's What You Will Learn In Your 2 Day Intensive Corporate Training
The Distinct And Unique Components Of The Community And Corporate Program That Will Set You Apart From The Crowd.
The Latest Government Wellness Mandates And Protocols For Companies.
The Most Effective Ways To Reach Decision Makers And How To Host HR Events.
How To Conduct Your First Meeting And Getting The Decision Makers Predictably To "YES".
Kick-Off Training With Employee Assessments, Doctor's Lectures, Wellness Challenges And More…
What To Include In A Company Wellness Program And How To Bring Out All The Employees.
How To Become The New "Purple Cow" In Your City And Be Unique Amongst The Crowd.
Success Strategies To Increase Closures, Boost Your Retention And Double Your Profits In Your Practice.
Certification In On-Sight Fitness And Nutrition Programs.
And Much, Much, More!
Isn't It Time You Grab Your Share Of Corporate Companies Before Other Chiropractors Get There First?
Here's How YOU WILL BENEFIT From This Special Intensive 2 Day Training:
Increase Your New Patient Flow Significantly…Everybody Wants More New Patients.
Watch Your Revenue In Your Office Skyrocket From New Patients And Additional Revenue Streams…
You Will Become "The Wellness Expert" In Your Community.
Have Companies Calling You Seeking Your Services…It Happened To Me!
You Will Have The Advantage Of Knowing The Secrets To Side Stepping All of The Barriers To Getting into Corporations.
Change 1000's of Lives With Chiropractic As A Foundation To Wellness.
And Much, Much More!
Listen To A Few Of Our Raving Clients
"The Chiropractic Master's World's #1 Doctors Report is a MUST in any practice wanting to give their patients the information required to make health choices that will lead them towards an extraordinary life! We tell our patients their Doctors Report will be the single most important visit they will ever have in our office and if you are not using a Doctors Report, you are missing a HUGE educational opportunity for your patients."

Dr. Ken Heinrich, Courtenay BC
"The material is complete, easy to use and specifically geared to today's chiropractic reality."

Dr. Marc-Andre Boivin, Laval QC
"The biggest change in our practice has been our marketing. The strategies Dr. Mike has taught us have translated into having a 3 week waiting list for new patient exams in our office! Simply awesome. Thanks Dr. Mike!"

Dr. Adam B. Kitchener, ON
"I saw a record again today and I continue to do so. I break records every month…and it's just the beginning!"

Dr. Benny Mathew, Cardiff, Wales, United Kingdom
"Dr. Mike Reid has changed the course of my life…" "Dr. Mike Reid and Chiropractic Masters International changed the course of my life! With his help I have been able to dream bigger and serve more patients than I've ever dreamed of doing. I highly recommend his coaching to get you on the road to real success."

Dr. Justine Blainey-Broker, Brampton, Ontario, Canada
"I work less, I make more money and we're helping more people"

Dr. Cherine VanWagner, Richmond, Virginia, 2011 CLA Chiropractor of the Year
When You Purchase "Wellness In The Workplace Intensive Training" TODAY, You'll Get The Following BONUSES 100% FREE!
1. Two FREE Mastery Training University Tickets (Value of $794).
Gain access to our legendary 2-day Mastery Training University seminars in select cities. (See our home page for our next event).
2. Top 3 Social Media Marketing Ads – as seen in Groupon (Value $10,000+)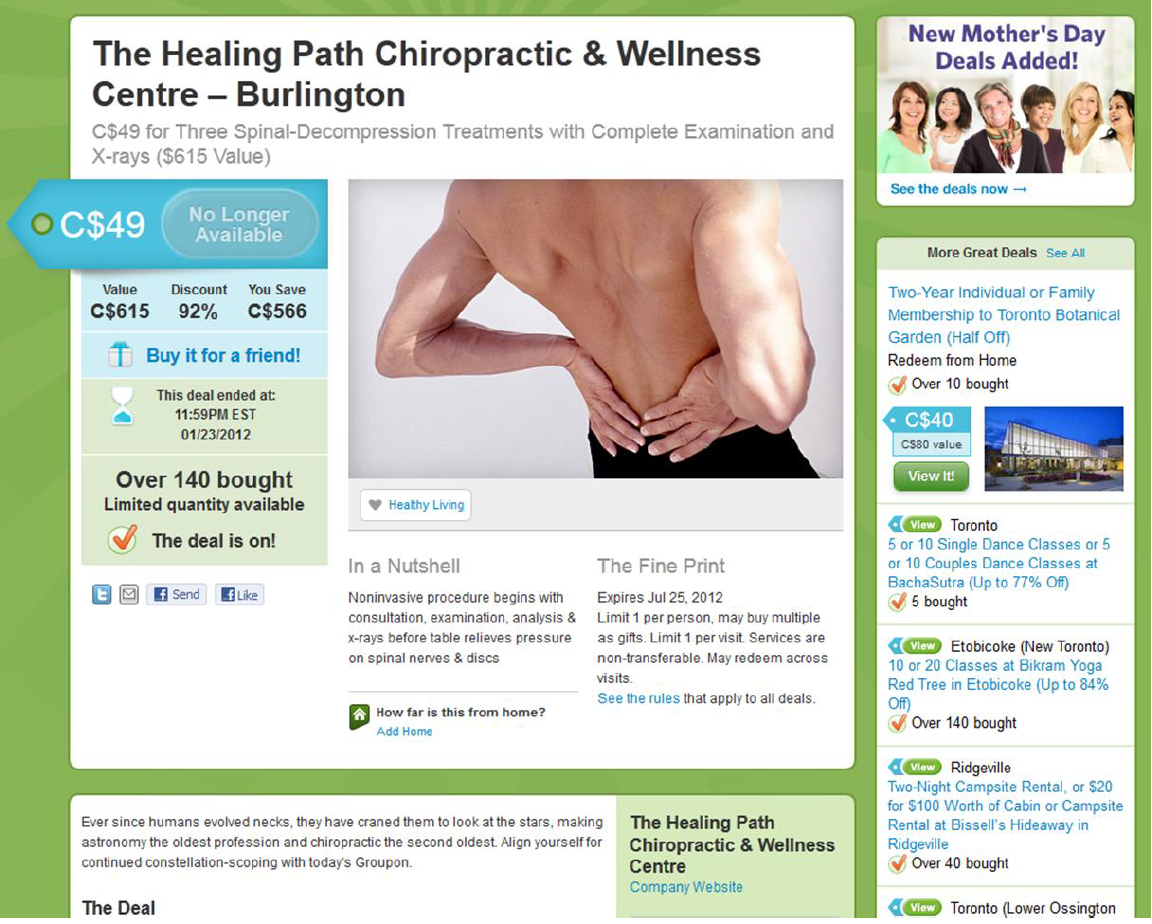 3. Access To Masters FB Tribe
You'll be able to chat with other Facebook members from around the world and review marketing tools that work in all practices. Value (PRICELESS).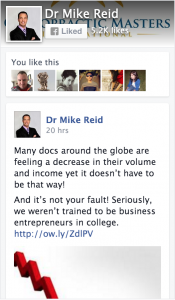 So How Much Would You Have To Invest To
"So How Badly Do You Want To Be a Corporate Wellness Doctor…And Attract Hundreds Of New Patients?"
The true value of the Corporate Wellness Package Is Truly PRICELESS.
And what if you could pay for the entire course…for the cost of just ONE PATIENT case
And let's be honest: even at this price, this is an absolute steal.
I can boldly make that statement because of the countless patients that have been attracted from corporations…and in Dr. Cherine's case, the extra $300,000.00 in extra income is HUGE.  
Furthermore, the RESULTS that this "Corporate Wellness" program has brought to my own million-dollar practice and hundreds of others worldwide…is absolutely PRICELESS.
However, you won't have to pay that amount of money to enjoy the endless benefits of the "Ultimate Orthotic Workshop".

Why You Risk Absolutely Nothing With Our "Make You Corporate Wellness Happy" Guarantee.
We are so positive that this program will work for you and you'll see a flood of new patients, if you are unhappy with the quality of the program after the first day, we'll give you a 100% complete refund…no questions asked."
Sign up now and lock in a low price of
(Optional 3 Monthly Payments Of  $667/Month Available)
I realized that I'm protected by a 100% money-back guarantee if I'm unsatisfied in anyway.
Sincerely
Dr. Mike Reid & Dr. Cherine Vanwagner
P.S. We Still Can't Believe That We're Giving Away This Course For This Low Price
We've made this entire course so EASY and so TURN-KEY, that hundreds of doctors around the world are jumping on this program and getting outrageous RESULTS, adding more new patients and a lot more income to their practice.
Your investment cost just one patient case.
The "Corporate Wellness" program is guaranteed to add thousands of $$$ to your practice.
The program is made easy with instructional guidelines to follow.
We've added other BONUSES valued at well over $10,000.
It's simple and easy to use, and can be used for any white or blue collar corporation.
Reserve Your "Corporate Wellness" Program Seat NOW