Fontainebleau - Miami Beach
Chiropractic Masters International & DCincome Present
The Ultimate Chiropractic Adventure Mastermind
"Social Media Impact & Profit Mastery"
Registration Closes Friday, April 15th at MIDNIGHT
REGISTRATION NON REFUNDABLE !
…Coming This April 22-24, 2016!
Join Dr. Mike Reid And Dr. Matthew Loop And An EXTRAORDINARY Group Of 50 Forward Thinking Chiropractors Who Are Committed To Creating Massive Results In Practice, On The Internet, And In Life.
www.chiropractic-masters.com
Dr Mike Reid Is CEO And Head Coach Of Chiropractic Masters International. He Has Built Million Dollar Practices World-Wide With A Particular Strength In Marketing. His Clients Typically Witness An Exponential Growth In Their New Patient Flow And Income. Dr Mike Is World Renown For Getting Outrageous Results For Doctors Under His Mentorship. He Has Coached Hundreds Of Doctors Worldwide In Both: Practice Building, Personal Empowerment And Wealth Mastery.
Dr Mike Is Also An International Speaker And Has Spoken At Parker, Caljam And Many International EPOC Groups.
Dr. Matthew Loop Is A Best-Selling Author, Speaker, Chiropractor, And The Highest Paid Social Media Revenue Strategist In North America. He's The President Of Dcincome, Which Is The World's Largest Social Media Training Company For Chiropractors. Since Social Media's Infancy In 2005, He's Successfully Taught Over 7,100 Doctors And Business Owners How To Harness The Power Of Social Media To Produce Dramatic Growth While Creating New, Additional Revenue Streams. He's Developed A Reliable Blueprint, Knowledge And Experience To Connect Anyone (Or Company) With A BIG Vision To Their Desired Outcome.

Here's What You'll Discover During  The Ultimate Adventure Mastermind Experience If Accepted: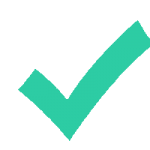 THIS EVENT IS A PERFECT FIT FOR YOU IF YOU ARE:
IT IS NOT FOR DOCTORS WHO ARE:
The Ultimate Chiropractic Adventure Mastermind Includes:
Total Mastermind Value $28,383
A uniquely designed training experience to help you reach your personal, practice and other professional goals.
Ongoing clarity, accountability and feedback on your most profitable projects, online ventures and life goals.
Strategies and protocols that some of the world's busiest chiropractic offices are using to multiply their impact, influence and bottom line.
A proven blueprint for success to take your specialized knowledge and monetize it globally online in the form of information products like e-books, audio courses, DVD trainings, coaching programs, iPhone apps, and more.
Extraordinary connections and support with a like-minded group of chiropractors (limited to the first 25 successful applicants) who have an unwavering commitment to personal and professional achievement.
One-on-one coaching with Dr. Mike and Dr. Matthew and access to them at their signature live events and business training program.
The Fontainebleau is ranked among the most iconic luxury hotels in the United States. Situated on oceanfront Collins Avenue in the heart of Millionaire's Row, the property is one of the most historically and architecturally significant hotels on Miami Beach. At Fontainebleau, striking design, contemporary art, music, fashion and technology merge into a vibrant new kind of guest experience.
Fontainebleau is the ideal vacation escape which includes sunny skies, ocean breezes and spectacular beaches. Each day is filled with a spectrum of activities either right at this premier Miami Beach resort or just a short walk or shuttle ride away. From the ease of your elegant cabana, explore your choice of 10 pools and refreshing Walls of Water. Accelerate your aquatic adventure with waterskiing, jet-skis and windsurfing under the sparkling Atlantic sun.
South Beach (SOBE) is one of the hottest places on this planet. Beautiful weather, beautiful places and beautiful people. When looking for world-class hotels and resorts, dining, spectacular beaches, the hottest club scene, events, festivals, happenings, or to just spend a quiet yet active day meandering through art galleries, world fame Art Basel, chic boutiques, unique shops and then later to pamper your body, look no further.
South Beach occupies one of the best, highly sought-after, beach front locations on Earth between the Atlantic Ocean and Biscayne Bay. Thanks to its excellent nightlife, superior hotels and resorts, art galleries, excellent, bars, restaurants & boutique shopping, it is a popular entertainment destination for locals, national & international tourists. Also, the sought after location to stay to attend, short distance, taxi, to the Miami Heat and other arena events and then return to SOBE for incredible celebration venues.
8:00 am to 12:30 (Friday, Saturday and Sunday)
The Afternoon Beach time or Excursions:
1:00 to 6:00 pm,  (Excursions TBA)
7:00 to 11:00 ( Group or On Your Own)
Friday, April 22, 8:00 am to 12:30 :
The 2016 Social Media New Client Blueprint (Dr. Matt Loop)
Website Mastery Must Haves For 2-5 New Patients Per Week (Dr. Mike Reid)
Saturday, April 23, 8:00 am to 12:30:
How to Make an Extra $100 - $1,000 Per Day Selling Products on Amazon (Dr. Matt Loop)
The 24/7 Practice ATM - How To Promote Your Practice With The Top 7 Social Media Engines (Dr. Mike Reid)
Sunday, April 24, 8:00 am to 12:30:
The 7 Figure Internet Empire Blueprint (Dr. Matt Loop)
The Triad Power Of Video, Sales Copy, & Webinars (Dr. Mike Reid)
Your Total Seminar Investment:
See Our
3 Monthly Payment Option

On Checkout
RETURN/SPOUSE/PRCA
SIGN UP NOW
"Reserved for Return and CA, only if primary doctor attends."
Optional 2 monthly payments of $298.50
Hotel Stay Starting From $459 per night (Single or Double Occupancy)
Listen To Our Raving Fans From Last Year's Event!
Watch Our Beach Mastermind For a Few Practice Building Tips!
Listen to What Other Clients Had to Say:
"Not only did Dr. Matt's systems help triple the traffic to my website and increase the number of patients coming into my office, now I dominate Google and generate so much income without having to do any lectures or screenings."

Dr. Jose Guevara, Atlanta, GA
"I jumped-in a did everything very quickly and also do what Matt says every week. In the past 4 weeks, I've gotten 21 calls from people that have seen my posts, videos, or website. Before that, I got zero. Mondays are crazy with calls!"

Dr. Christopher Lauria, Roannoke, Virginia
"A couple years ago, we said sayonara to yellow page ads, and put our dollars into training with Matt Loop, who took us to the next level of integrating social media into our practice. Our patients LOVE it! They get to know us through the internet and see different videos. They feel like they already know us before walking through our office door.

We continuously get hits on our website each week that turn into new patients because they already feel the instant connection. Dr. Loop's training helped rocket us to the top of Google for our chiropractic business! I really enjoy everything he puts-out. He takes our profession to the next level."

Dr. Holly Tucker Matteo, Bluffton South Caroline
"I was inspired by Dr Mike's passion for Chiropractic and jumped at the chance to work with him in developing my clinic. My clinic was I thought doing pretty well until now. The clinic is rocking bigger than ever! New patients aren't only buying into the principles of chiropractic, but buying bigger care plans and booking their families and their friends. A significant change is that we are now using Dr Mikes Doctors Report! We haven't needed to do any advertising or promo work for months! If you want to create a paradigm shift in your community and welcome families and not just individuals in your clinic, ensure you have an awesome Doctors Report. Dr Mikes will give you confidence to talk tic frankly and honestly, you won't have to sell chiropractic, your new patients will want to buy into the principles and do not question the the care plans. Indeed they are grateful for the knowledge, empowerment and hope they have gained. We at Cardiff Bay Chiropractic UK, are so excited by the future of chiropractic in our area and growing a massive wellness centre in our community with the guidance and support of Dr Mike and Chiropractic Masters."

Dr Benny Mathew, Cardiff Bay, UK
"Dr. Matt knows the marketing concepts better than anyone out there in the chiropractic field and his programs speak for themselves once you implement the strategies as outlined. He is an outstanding mentor for the marketing community and especially for the chiropractic profession."

Dr. Anthony Rivano, Florehm Park, NJ
"I met Dr. Loop online when looking for information regarding internet practice marketing. I was very impressed with Dr. Loop's thoroughness and professionalism. Previous to meeting him, I wasted a lot of time developing internet campaigns.

If you're considering working with him, it's a no-brainer. For the amount of the investment, it's nothing compared to the benefit. It's made a big difference in the visibility and subsequent conversion of patients to my practice"

Dr. Lynn Kerew, Santa Monica, CA
"Dr. Mike has been coaching our office for the last 8 months, and during that time we've seen our office grow by 33%, with improved systems, procedures and service. We've found that Dr. Mike is flexible, accommodates his coaching style and topics to the most important needs of our office, and provides great inspiration and experience to an already successful office. Any office can go from struggling to good with a little extra effort and accountability. It takes passion, purpose and surrounding yourself with the those who truly call you to something greater - to take you from wherever you are to inspired and extraordinary. "

Dr Staci J Borkhuis, Minot ND
"We have started using Dr Mike's Chiropractic Masters for about 6 weeks and we have already seen great results. Dr Mike has really taken a great interest in our success and provides a continuous line of support to our individualpractice needs. Our energy has taken a large turn and we have just completed our best month of the year. Dr Mike has among many things completed an office layout for us that potentially will allow us maximum success and minimal headache. His experience is priceless and having him as a mentor/coach is something we would recommend to every Chiropractor who wants to be a success. We wish we would have started with Dr Mike years ago. We have previously used another coaching system and Dr Mike is by far the leader in chiropractic practice coaching. We can't wait to begin our journey with you Dr Mike. Thank you very much."

Drs Valerie and David Shahar, Sippy Downs, Australia
I keep getting asked by many colleagues how I dominate the internet in my area. So many are paying hundreds of dollars per month and not getting results. 3 years ago I invested in his Social Media Elite training that goes step-by-step and shows you what to do.

Dr. Matthew knows  his material and still 3 years later answers all of my  questions. His systems can help take your practice to a new level this year!"

Dr. Russell Brokstein, Freehold, New Jersey
"Dr Mike has given me the confidence to reach my potential as a person, as chiropractor, as a business manager and entrepreneur and as a provider for my family. I have seen other coaching programs and I have been coached before and I believe that the Chiropractic Masters program is the BEST out there The material is complete, easy to use and specifically geared to today's chiropractic reality. It is a MUST for anyone who is passionate about helping their patients get well, stay well and understand the chiropractic message."

Dr Marc Andre Boivin, Laval QC
"I'm very grateful for the information Dr. Loop shares. It's a gift to the chiropractic profession. His ability to help us get found on the internet was very valuable. I highly recommend his services!"


Dr. Danny Knowles, Boulder CO
"Dr. Matt has been a huge help to me and always goes above and beyond to make sure my questions are answered. For anyone that wants to establish a strong online marketing presence and make more money, mentoring with Dr. Loop is the way to go"

 

Matt Loop stands alone - head and shoulders above anyone else with whom I have commercial dealings.  He answers emails more quickly; is more generous with his knowledge; updates his materials at no charge, although I must have bought his program at least five years ago. I hope it is as much a pleasure to work with him as it is to be a client."

Dr. Anthony P. Galzarano, Philadelphia, PA
100% Satisfaction Guarantee
The Tremendous Value Of The Exclusive Information And Trade Secrets Being Shared Over These 3 Days Aren't Available To Anyone Else, Anywhere! We Are 100% Certain That You Will Walk Away From This Event Not Only Satisfied, But Feeling Like Your Armed With A Secret "Success Weapon".
If after the first day, you don't believe what you've discovered is worth your investment or you do not want to stay for the whole event or you are disappointed in any way, for whatever reason, just discreetly turn in your materials to one of our staff members and whisper the secret code, "I don't like Corona's on the beach" and you can leave with a FULL refund of your tuition.
No More Sitting On The Fence